SERVICES AND TYPES OF PRODUCTS APLEM
From laying parquet to synthetic grass:
with APLEM the customized flooring in Milan.
Our reference sectors.
Contact us freely to receive more information.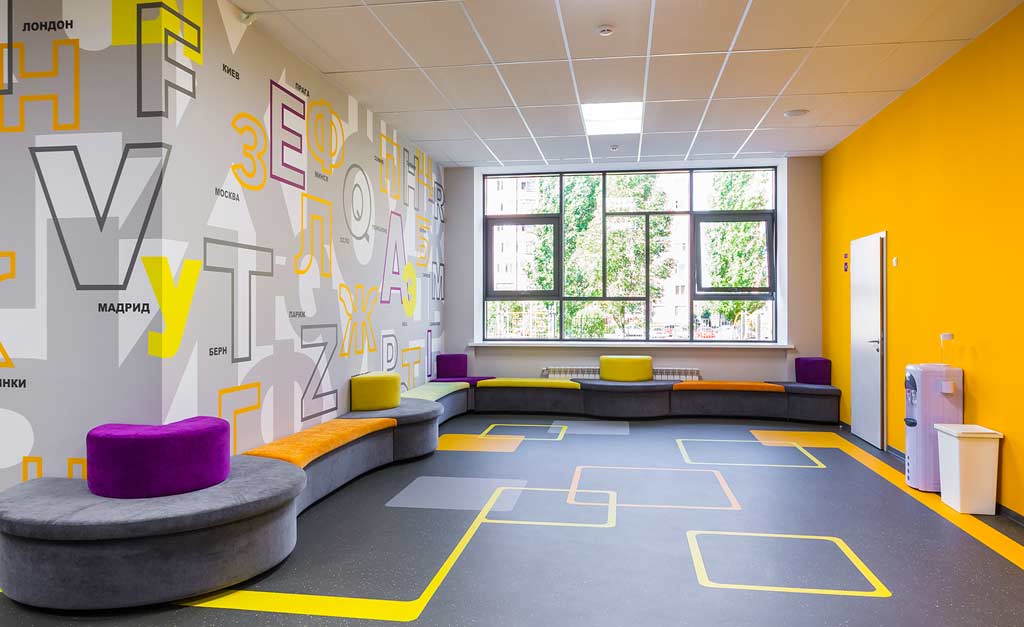 Companies and Offices Sector
When it comes to floors and coverings for offices and companies, for APLEM the choice definitely deserves a moment of attention and reflection.
APLEM provides and installs floors and coverings for offices and companies that comply with current regulations on the subject: high sound absorption, with resistance to trampling, with fire reaction certifications, hygienic and with simple and fast maintenance with a modern design.
Our floors and walls for offices and companies help support the company's image and create a positive and productive work environment.
From vinyl floors in self-positive slabs or slabs, to linoleum, rubber, carpet, parquet, laminates if you are looking for floors and coverings for the office and company sector, APLEM's proposals are the answer.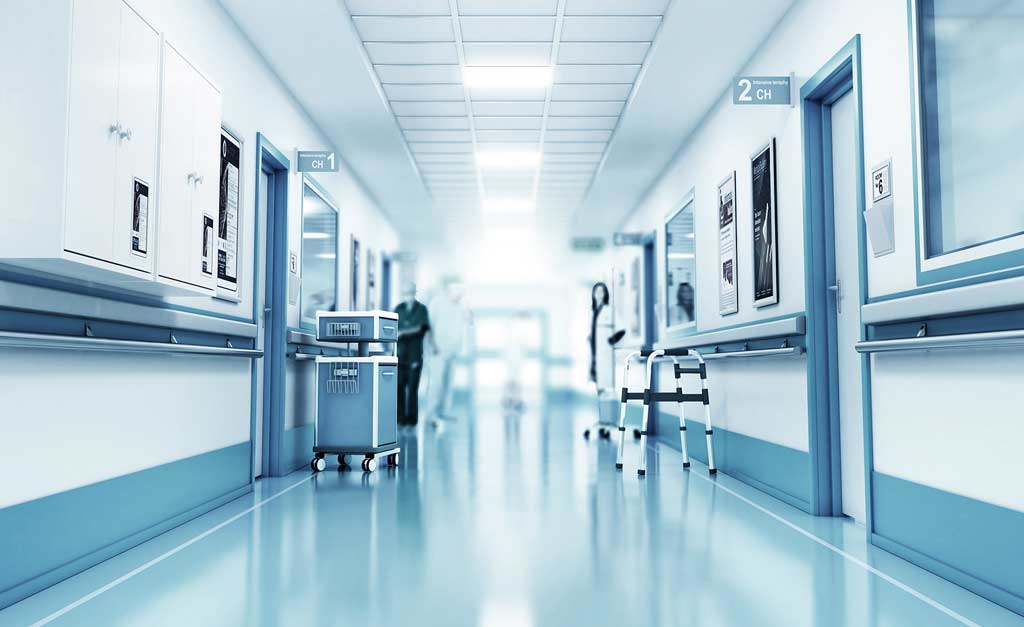 Healthcare sector
This is a sector of historical and strategic importance for APLEM: Hospitals, Clinics, Medical Offices, Dental Offices, Assisted Health Residences and all health structures that play a fundamental role in favor of the health and quality of life of individuals.
With a strong decades-long experience APLEM offers vinyl and linoleum floorcoverings and vinyl wallcoverings with specific technical characteristics for the sector that are static-dissipative or antistatic, conductive, sound-absorbing or anti-slip.
Starting from the choice of the product, to follow with the inspection, performed by Our specialized technicians, to arrive at the installation, in which Our highly skilled installers workers are essential and, finally, post-installation assistance: APLEM customers are always supported and followed throughout the all process.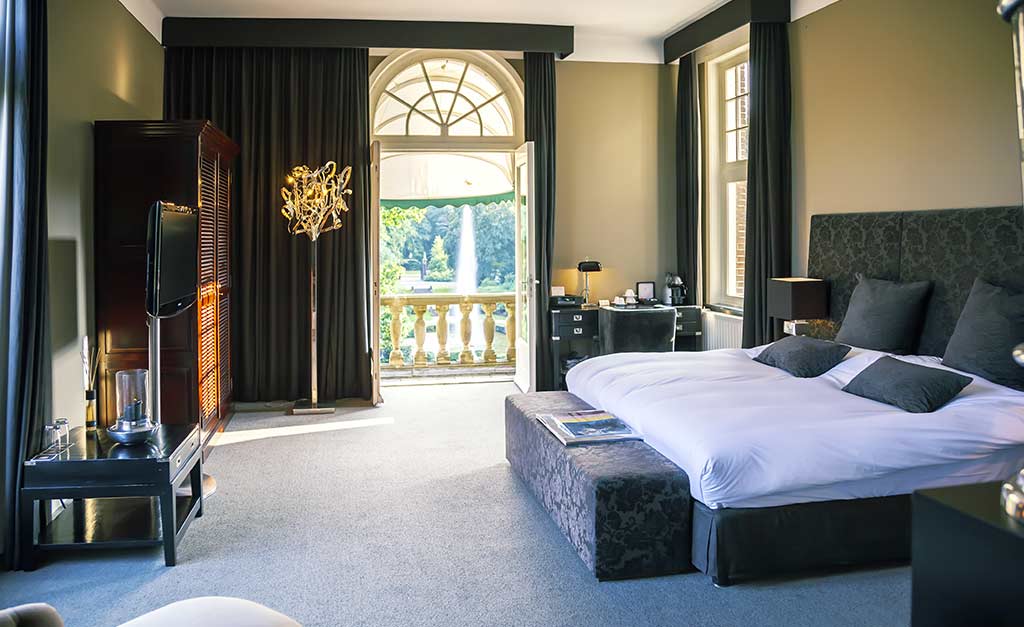 Hotel industry
From carpets made with tufted looms printed with the most modern technologies to get to carpets made as real fabrics with Axminster or Wilton looms or even hand tufted.
From upholstery coverings on increasingly technological and modern supports to architectural metal meshes. From pre-finished wood flooring to the most modern LVT vinyl to finish with the latest generation DPL laminates.
From modern economic synthetic rugs to more precious tufted or hand-knotted rugs in silk, wool and viscose.
At APLEM you will find Floors, coverings and carpets for the hotel sector that are completely customizable or collection able to follow the needs of the designer and support him with pre and post sales assistance.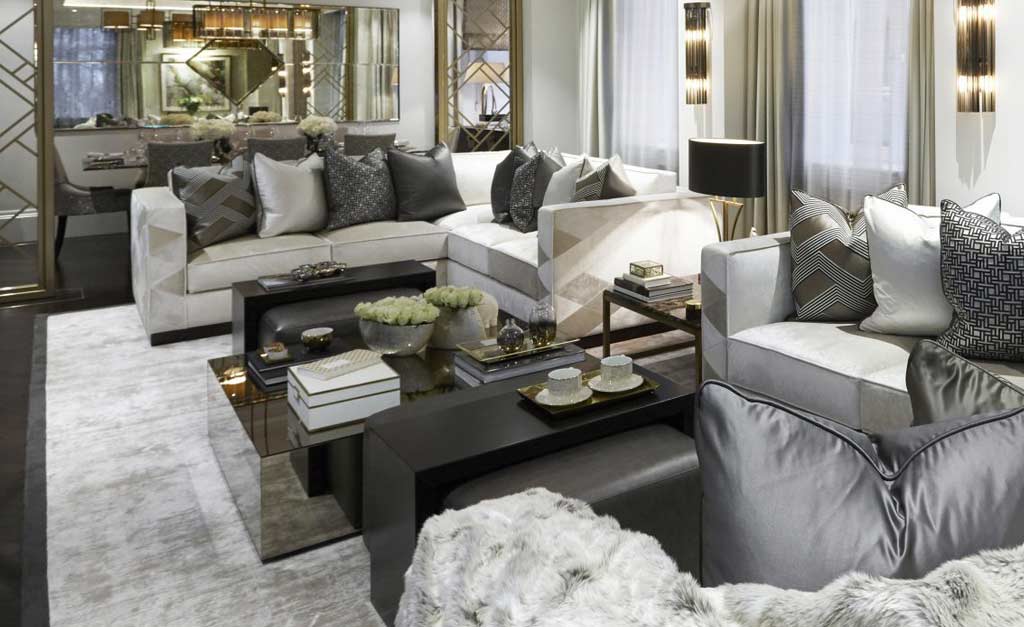 Residential sector
In the residential sector APLEM offers a wide range of standard and customized solutions.APLEM's residential floorcoverings range from wood, laminate, LVT, vinyl, carpet to modern carpets; the wallcoverings vary from paper or other supports, to wood and vinyl in sheets or plates.
Our proposals are designed to elegantly dress all spaces of contemporary living in tune with current interior design trends: the goal of APLEM is to find the best solution to meet the customer's needs without ever neglecting the eco- compatible.
Let yourself be inspired by the Ns. proposals by choosing from the different designs and the different solutions of our collections.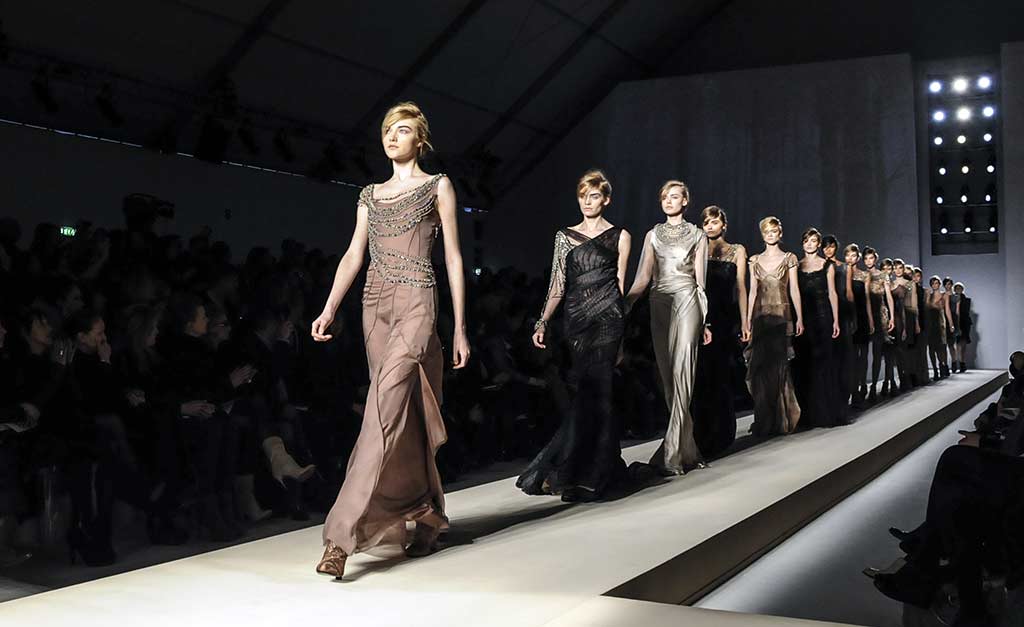 Events and Fairs Sector
With over 30 years of experience and a wide range of products for floors and walls, APLEM offers specific solutions to meet the different needs of events, fairs, fashion, shows, weddings and everything that involves temporary use.
Starting from the proposal of always innovative floors and technical fabrics to finish with their installation, performedby specialized and qualified personnel, we follow the entire process following the customer even in the post-installationassistance phase.
APLEM has developed know-how in the sector becoming a point of reference and is always looking for new solutions, including eco-sustainable ones.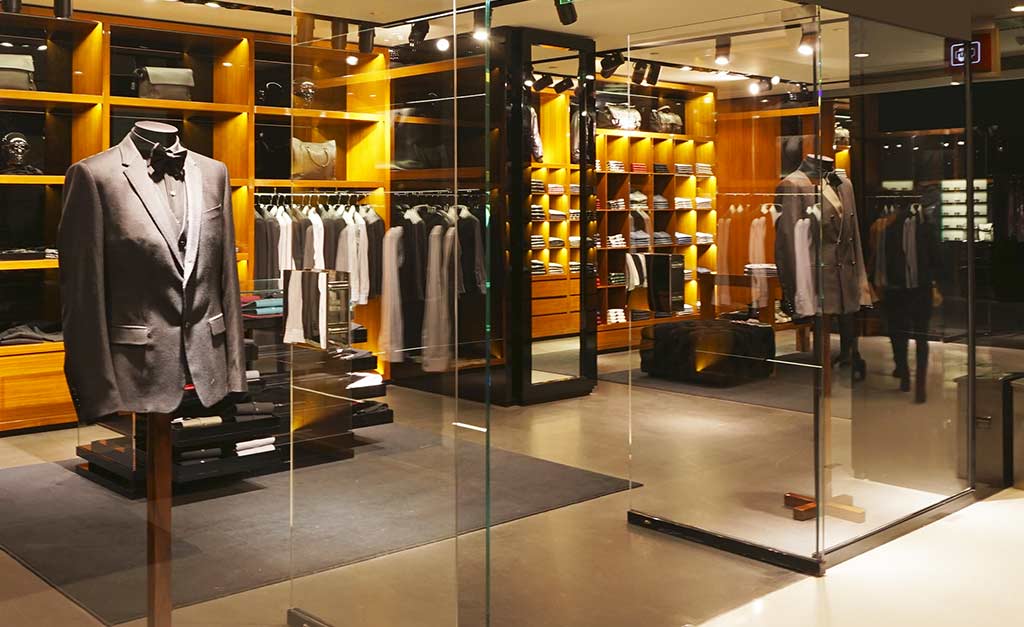 Shops and Showroom Sector
For APLEM, floors and walls coverings are at the center of attention in the shop and showroom sector, both in terms of their technical-functional role for heavy traffic and easy maintenance, and for their important aesthetic and decorative function.
Thanks to experience and professionalism APLEM combines standard products with highly customizable products with the most modern technologies, efficiency in delivery times and problem solving on site with the assistance and installation service.
Our proposals in the retail and fashion division are created to support the designer in solutions that can ensure an impactful perceptual effect in the environments where they are installed, always looking at the eco-friendly aspect.
Floors in wood, laminate, LVT, vinyl, modern carpets and rugs and coverings guide and accompany the customer along the paths of the sales area.
The products we handle
Contact us freely to receive more information.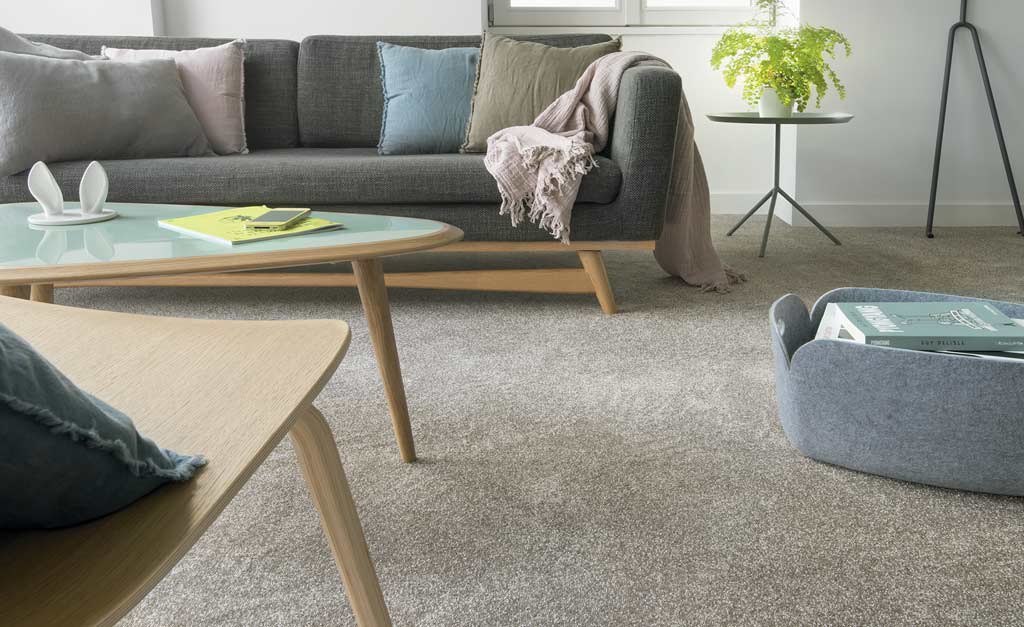 Moquette
For us at APLEM, carpet must be chosen as a piece of furniture and dress for the rooms. Floor with a strong aesthetic character, from heat, from intimacy, from the ability to muffle noise with strong acoustic insulation and also to be an excellent thermal insulator.
Carpet available in wool, synthetic fibers, natural fibers, recycled fibers and fine viscose according to the needs of resistance, quality and price requested by the customer.
APLEM offers multiple products available in various ranges of colors, thickness and designs that can be completely customized even for small quantities.
Always in search of technology and progress, we are pleased to offer you Virex, an innovative carpet treatment capable of reducing the viral load of SARS-COV-2 up to 99.6% and 100% Made in Italy and yarns, partly also BIO , treated with the latest generation nanotechnology as an anti-stain treatment for ever easier and more effective maintenance.
Suitable for the following sectors: Companies and Offices, hospitality, residential, events and fairs, shops and showrooms.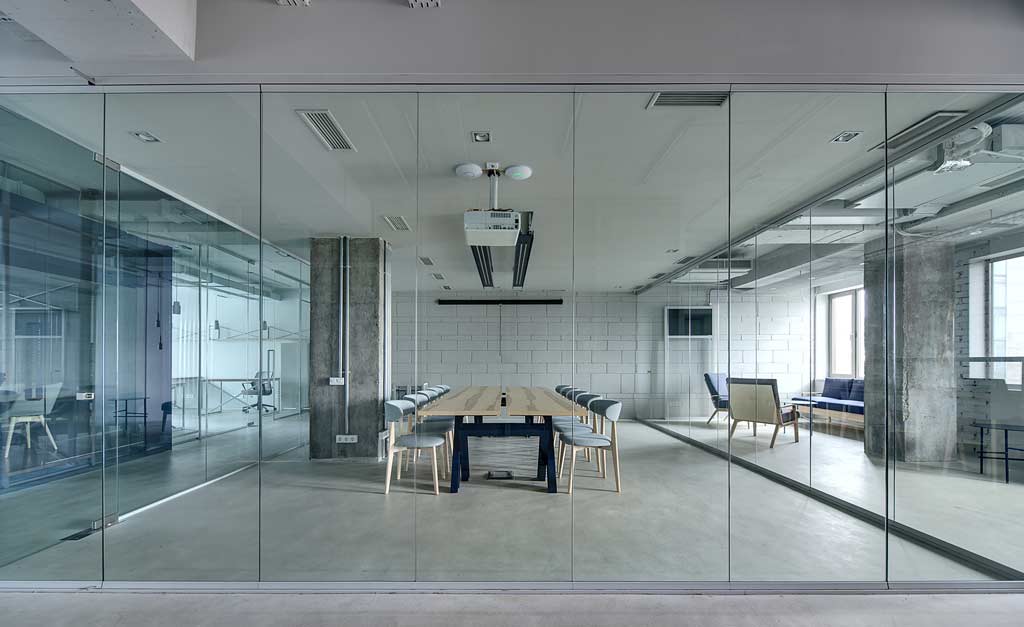 Resilient
If resilience is, for a social system, the ability to face change without losing its identity, for resilient floors it is the ability to have a strong resistance to wear, scratches, trampling and water. ensuring a very long life with easy maintenance and disinfectable.
Resilient floors are flexible or semi-flexible floors which, if subjected to a pressure applied to the surface, have the property, called resilience, of deforming, resuming the initial configuration once the external pressure stress has been eliminated.
Vinyl floors, rubber floors, linoleum floors and BIO floors, are the floors that fall into this category, including carpet textile floors for characteristics.
New technologies also allow acoustic and thermal insulation characteristics ÖÖÖ without forgetting one of the significant advantages of resilient floors is the value for money; in fact, resilient floors require a lower average cost, offering quality, versatility and adaptability.
Suitable for the following sectors: Companies and Offices, Healthcare, hospitality, residential, events and fairs, shops and showrooms.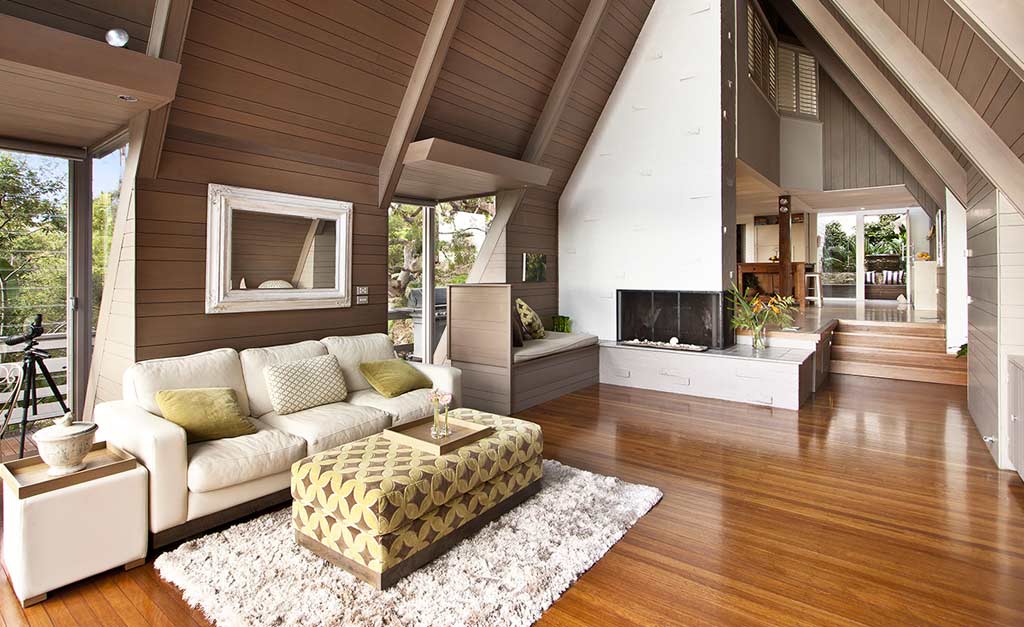 Wood
Thanks to new technologies, the wooden floor is experiencing great innovation and development increasingly aimed at the eco-sustainable aspect.
Pre-finished or traditional wooden floors, glued or floating, varnished or oiled, smooth or brushed, Aplem's proposal is able to satisfy every customer need in order to offer suitable items for quality and price.
Possibility of customization in the color, in the surface finish and in the laying geometry to get to digital printing; all starting from small quantities
100% Made in Italy or imported wooden floors but always produced or marketed by companies that have been extensively tested and guaranteed for years and laid by specialized personnel.
Suitable for the following sectors: Companies and Offices, hospitality, residential, events and fairs, shops and showrooms.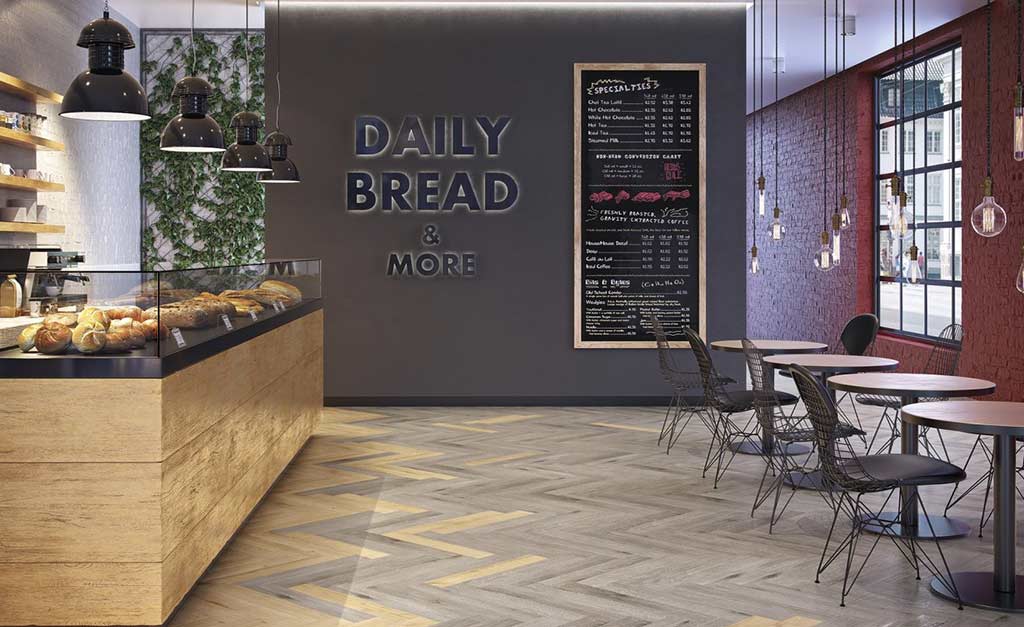 Bio
No Chlorine …. No Plasticizer …. No Solvents … ..PVC Free
Among the resilient ones, the BIO floor par excellence up to now has been Linoeum, patented in 1863 by Dr. Walton, composed of raw materials of natural origin: linseed oil, wood flour, cork flour and natural jute.
Nowadays, and with the best technologies, even rapeseed or castor oil composed with mineral material such as gypsum have been added to form a special high-performance bio-polyurethane capable of being produced in rolls or tiles with large ecological, aesthetic, resistance, resilience and hygiene properties.
Innovative products that have obtained numerous environmental seals and suitable for all types of use that add an additional eco-friendly component to help projects and professionals.
Suitable for the following sectors: Companies and Offices, Hospitality, Healthcare, Residential, Events and Fairs, Shops and Showrooms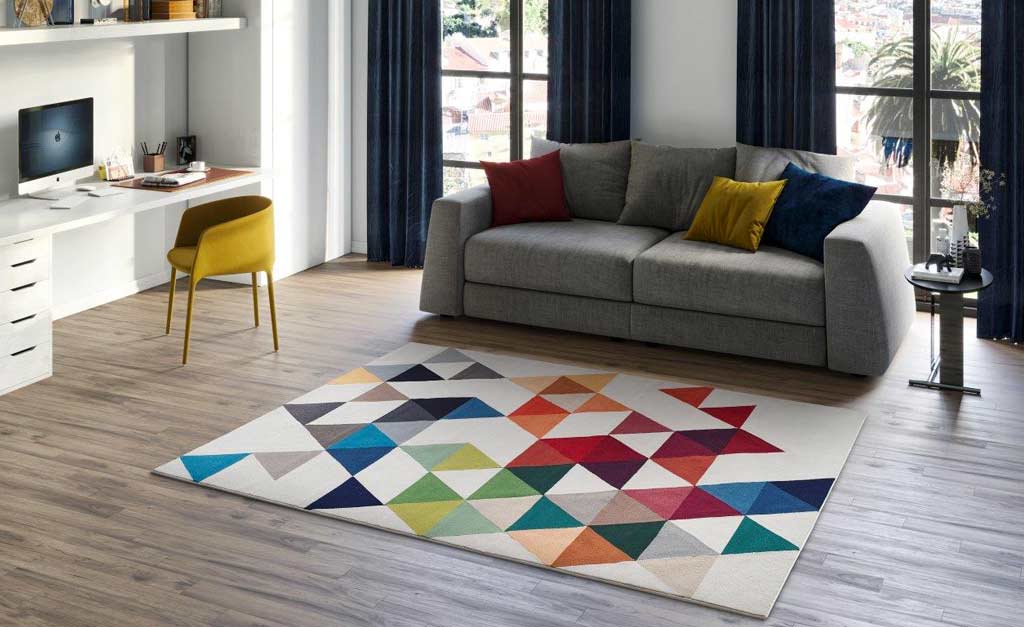 Modern carpets
Aplem offers a wide choice of types of modern carpets: hand tufted, machine tufted, hand inlaid, hand knotted according to the oldest tradition and printed with the most modern technologies.
Modern collection rugs or completely customizable in composition, thickness, weight, design and shape in order to satisfy every customer need.
Almost forgotten in recent decades for us at Aplem, the carpet, in its modern version, is today a new decor icon and protagonist in the spaces and able to transfer glamor and style to any environment, from residential to office.
"Gottfried Semper: the carpet is a tool for controlling space. Its presence defines islands of conversation – a faithful companion of the sofa – within the bourgeois living room to which it gives itself as embroidered skin.
"Suitable for the following sectors: Companies and Offices, hospitality, residential, events and fairs, shops and showrooms.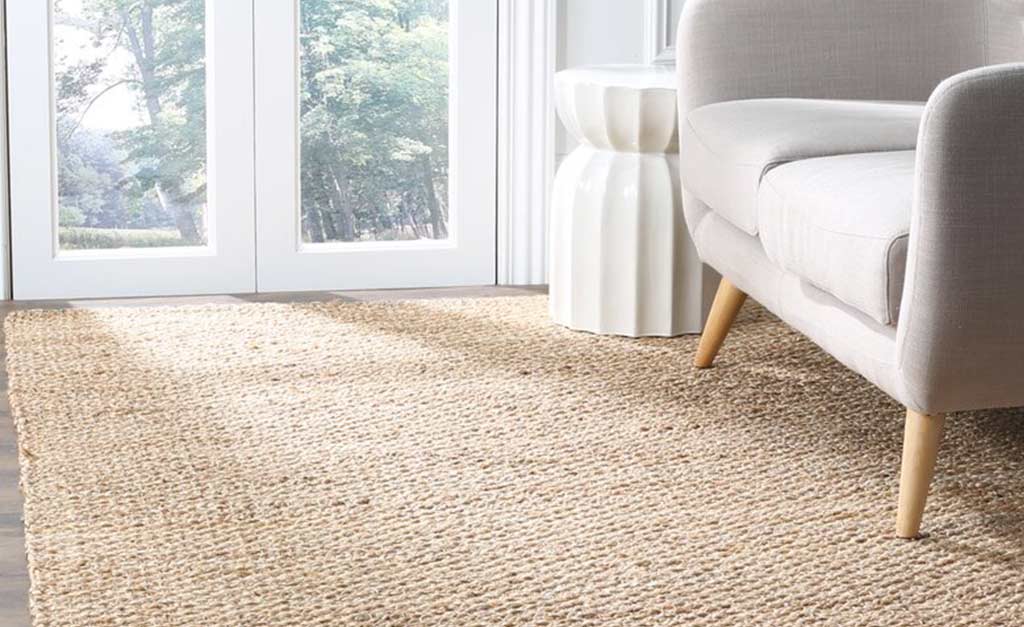 Natural fibers
Whether it is Sisal, coconut fiber, seaweed, mountain grass, yute and even wool, for us at APLEM the first benefit of adopting a natural fiber floor is ecological and respectful for the environment with the use of materials easily renewable and eco-sustainable raw materials.
Floors in natural fibers are very interesting for the creation of spaces in which you want to obtain an effect of warmth and hospitality that is not traditional but of contemporary inspiration.
They are naturally antistatic, so they do not attract and retain dust, sound-absorbing, recyclable and they are also very resistant to wear and foot traffic.
Mats, rugs or glued wall-to-wall floors for APLEM the natural fibers give an aesthetic appearance that can be combined with any type of furniture, from rustic to modern and classic with the uniqueness of its kind.
The floors are available in natural colors, or colored before weaving, to be then intertwined in harmony, creating various textures from coarse-grained to multicolored ones. Suitable for the following sectors: Companies and Offices, hotel, residential, events and fairs, shops and showrooms.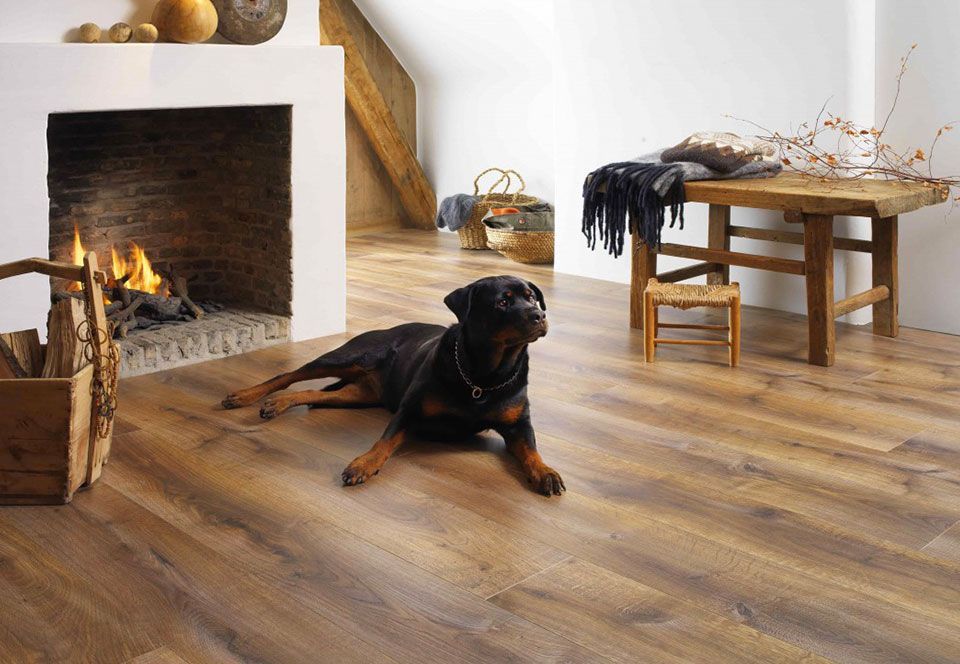 Laminates
APLEM offers laminate floor and wall coverings with an unparalleled level of realism even in the smallest details, offering various performance frontiers and differing in size, mechanical strength, surface resistance to water, thickness and price; all complemented by coordinated accessories for a perfect installation even in the smallest details.
Synchropore decorations with synchronization between design and surface for an increasingly realistic effect; wood longboards, tiles, herringbone and also beveled all with engineered joints that are increasingly simple to lay and strong to hold.
Composed of wood fibers covered with a protective film, the laminate furnishes like a parquet or a marble floor, resisting wear, scratches and stains like few others.
Products suitable for any type of use, from contract to residential, which allow a fast and minimally invasive installation even on an existing floor.
Suitable for the following sectors: Companies and Offices, Hospitality, Healthcare, Residential, Events and Fairs, Shops and Showrooms.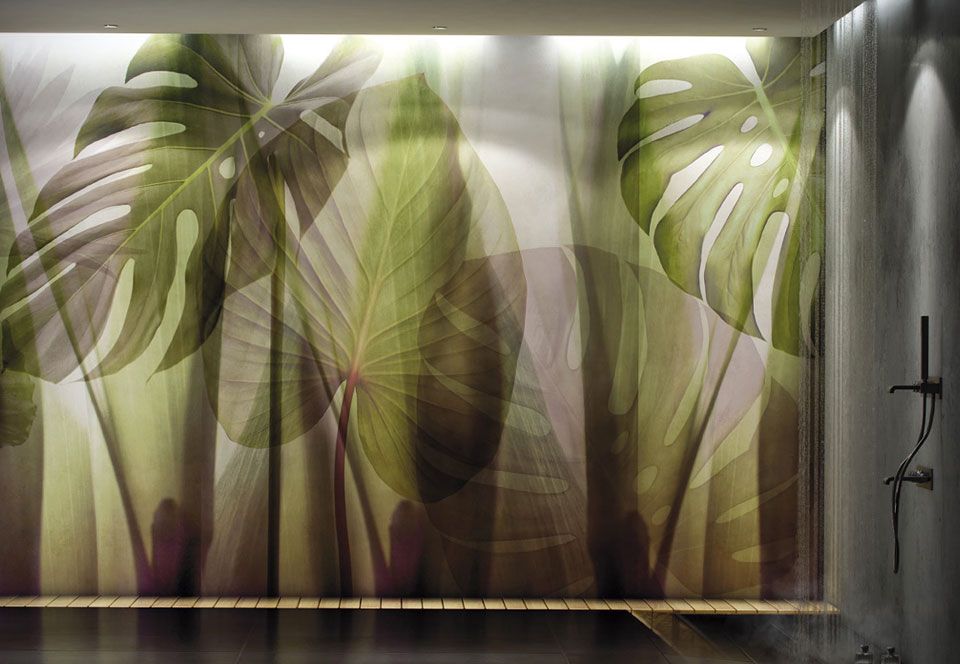 Wallpaper
Over the years, upholstery and upholstery have always been important for APLEM and today, after a long period of little interest on the part of the market, just as interior design in the last 20 years has been the protagonist of an incredible boom too the old upholstery has changed and today wallpaper is often produced with extremely sophisticated, durable and performing materials.
Using the latest high-definition digital printing technologies, it is possible to make it look like different materials or to faithfully reproduce any subject, transforming the walls into large canvases and being able to give space to one's creativity even starting from customized designs.
Upholstery printed on paper with material effects, on cellulose with 3D effect, on flocked with velvet effect, on fiberglass, on vinyl and also on plasticized paper with permanent relief.
Suitable for the following sectors: Companies and Offices, Healthcare, hospitality, residential, events and fairs, shops and showrooms.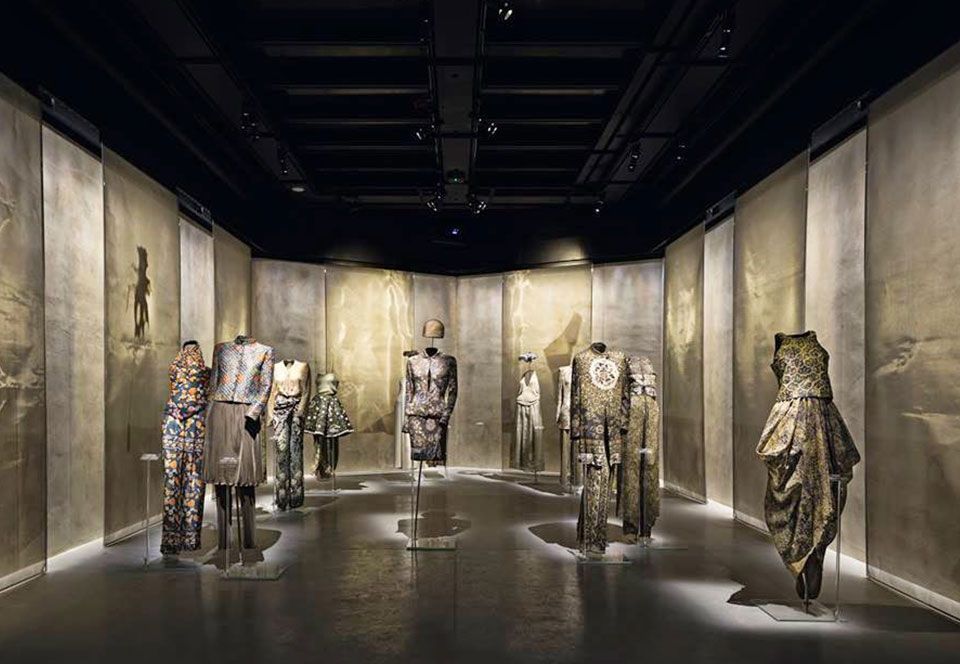 Wire mesh
APLEM has always been consistent in offering innovative items in technical and aesthetic characteristics, high quality wire meshes, 100% Made in Italy and 100% recyclable, have also arrived, riding the wave of a continuous evolution of design in line with trends of the market.
Stainless steel, brass, bronze, copper, aluminum are these raw materials artfully worked individually or together always in perfect harmony.
Solutions of very high technological efficiency and high design freedom, able to emphasize the architectural identity of each project inside as much as outside.